just came back from Mid-Valley and I totally dig the MNG Spring'05 collection...it's so colourful!!
Elizabeth Jagger is the MNG poster girl for spring/summer 05. Not too bad, although i still prefer the 2004 campaign featuring Karolina Kurkova.
below is Liz in the MNG 'Picnic' collection (my favourite!!)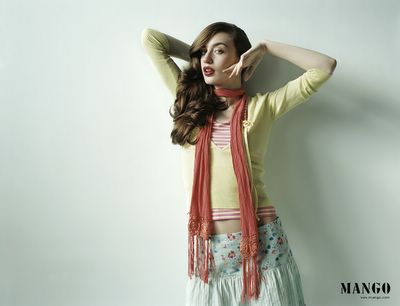 Lizzie Jagger for MNG - Spring'05

guess I have to start saving up for the sale - provided they still have anything left for me!!